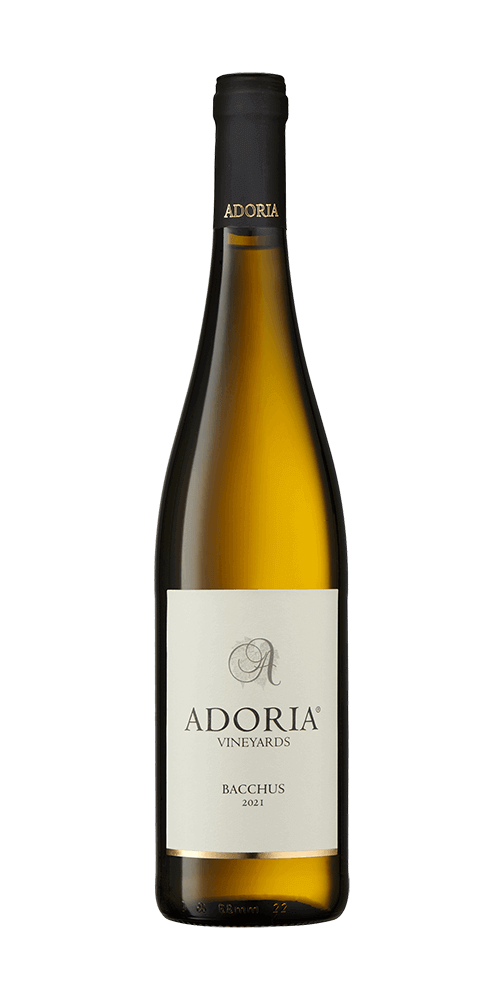 The Bacchus white grape variety was created by the Geilweilerhof Institute for Grape Breeding in the German region of Pfalz (Palatinate). Like Chardonnay, they are the first grapes ready for harvest in our vineyard.
Young Bacchus wine has the smell and taste of fresh lime and lemon peel. As it matures, it begins to acquire an intense aroma of citrus fruits, ripe peaches and apricots. It can be distinguished by a delicate floral note and low acidity.
We recommend with: chicken, roasted pork and salmon dishes.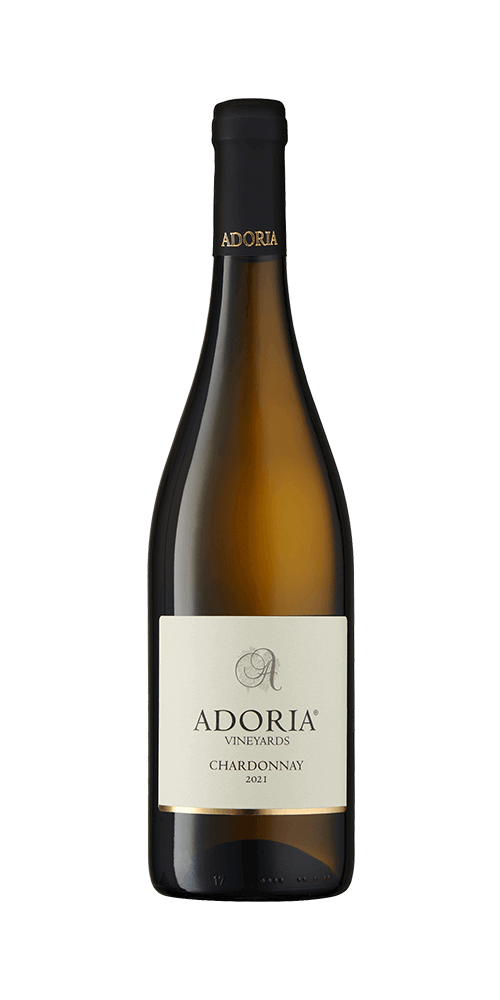 The success of Chardonnay cultivation in Zachowice is due to the combination of a unique microclimate, well-prepared soil – rich in mineral salts, and (we believe) a beautiful view of Ślęża and the nearby Sudetes.
The wine made from this variety is characterized by a strong fruit aroma, richness and depth of flavor, while maintaining a slight acidity, even with 100% malolactic fermentation. The grapes are golden, with a neutral flavor. Depending on the intended taste effect, we make sure that the wine comes into contact with American oak during and sometimes even after fermentation. This wine has a distinct taste with hints of apple, butter, nutmeg and pear.
We recommend with: fish and seafood, poultry and pork. Nicely complements the taste of creamy cheeses.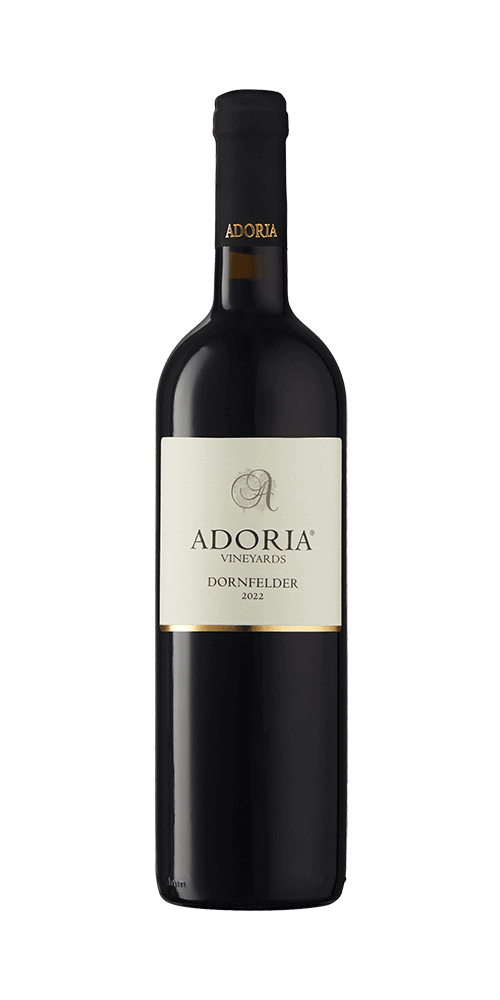 This is a very interesting and classic grape variety that grows well in Central European climates and matures wonderfully in its home in Zachowice. Dornfelder grapes, from which we produce our wine, come from Janusz Terlecki's plantation. Passion, talent, but also the enormous effort put by Janusz and his family in obtaining the highest quality fruit are reflected in the excellent taste of the wine and its distinctive and wonderful aroma.
It is a young, fresh, fruity wine with a deep and dark color and a characteristic aroma of flowers (violets!), blackberries and baking spices. Very suitable for aging in oak barrels.
We recommend with: red meat, goose, duck and pates.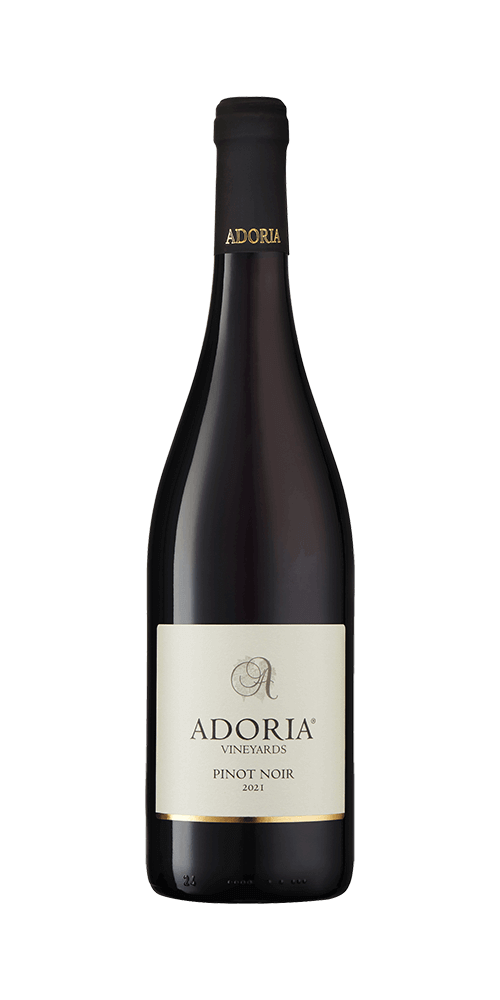 There's no doubt about it – Pinot Noir is difficult to grow and not easy to make decent wine out of, but the challenge and excitement of making wine that is quintessential classic Burgundy style is too tempting to resist. Every serious winemaker wants to produce good Pinot Noir, so we took up the challenge. After years of searching, we decided to focus on clones 777 and 115 Dijon from Morey-Saint-Denis. The time we spent fussing around the oak barrels not only strengthened our enthusiasm, but also translated into the quality of our wine.
Our still young Pinot Noir is characterized by a mild aroma of red fruit – raspberries, strawberries, cherries or redcurrants, a subtle hint of vanilla is also present because the wine matures in oak barrels.
We recommend with: meat dishes, including poultry, as well as wild birds.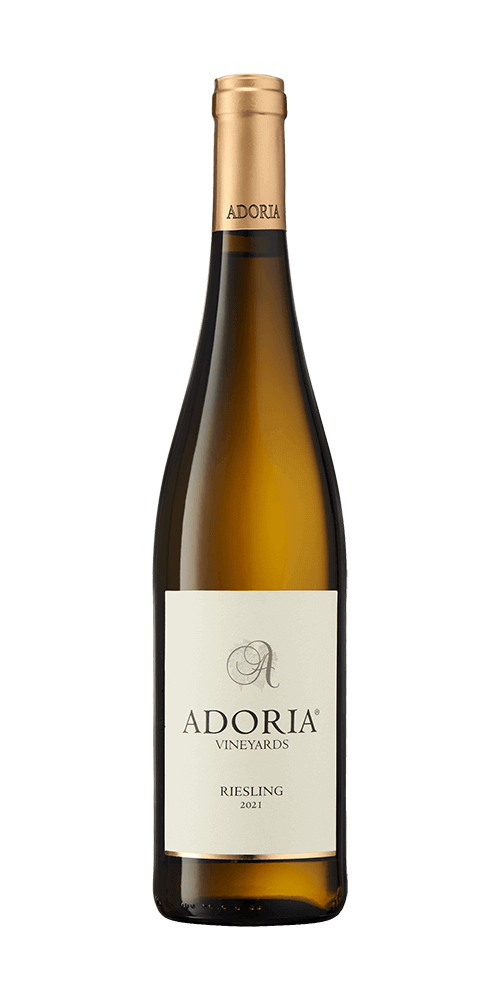 The secret to success in Riesling cultivation is to give the grapes enough time to ripen. We do not speed up the harvest time, and thanks to this, we obtain sweet enough fruit. The unique qualities of this wine compensate for the effort put into its production. It is a versatile wine that, thanks to its balance of fruity aromas and acidity, tastes well with most dishes.
Depending on the vintage, it can be downright sweet or deadly dry, but it is the longest aging wine. If you decide to store it in your home cellar, then in 10, 20, 30 years you will receive a great reward for your patience. The wine is characterized by the aroma of jasmine, apple blossom, orange peel and nectarine. With fresh acidity and an intense, rich flavor.
We recommend with: fish dishes, oriental dishes, e.g. sushi or Indian curry.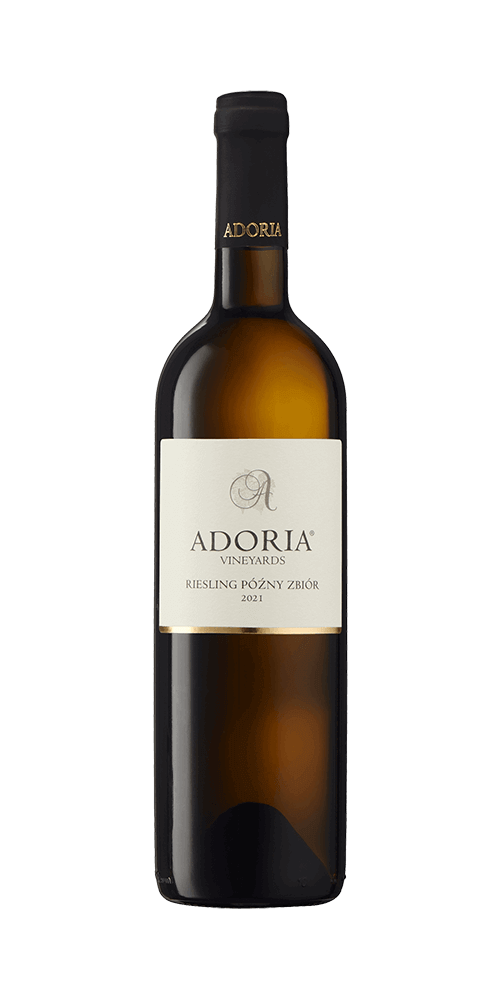 The grapes for this semi-dry Riesling are always harvested last (spätlese, as they say in Germany) in order to obtain a bouquet of aromas and a full range of sweet flavours. If you come to our vineyard in late October or early November and see that we are picking grapes, you can be sure that we are picking Riesling for your wine. 
The wine has mineral, citrus and pineapple notes, as well as a sweet toffee flavor.
We recommend with: salads, cheeses and snacks. It tastes great with desserts.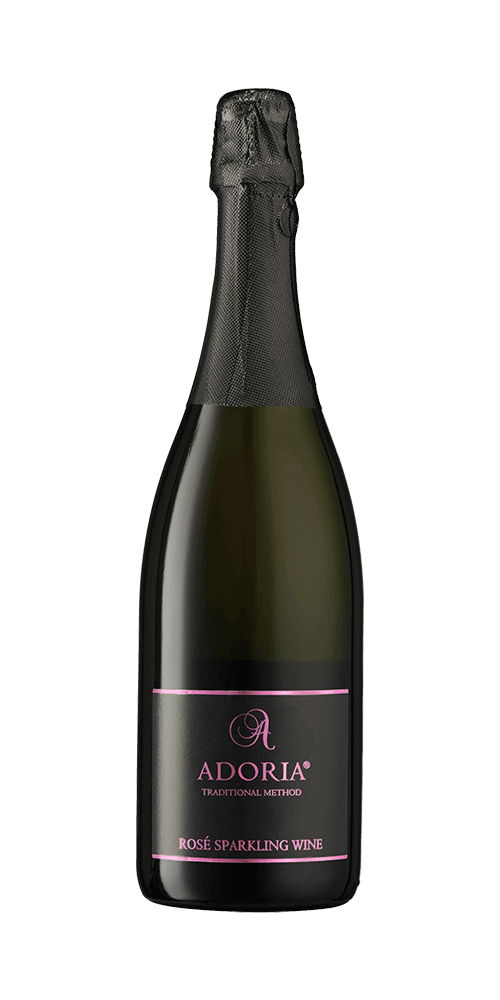 Produced using the traditional champagne method from the Pinot Noir grape. After the second fermentation in the bottle, the liquor is aged on yeast for 12 months.
It is a wine with a beautiful pink color and delicate, playful bubbles that give structure to the palate. The aroma is deep and fruity with a delicate hint of ripe raspberries, strawberries and a pleasant velvety aroma of orange peel and yeast brioche. A balanced finish and natural acidity make the wine pleasantly refreshing.
We recommend with: aperitif, young and mild cheeses. It tastes great with desserts.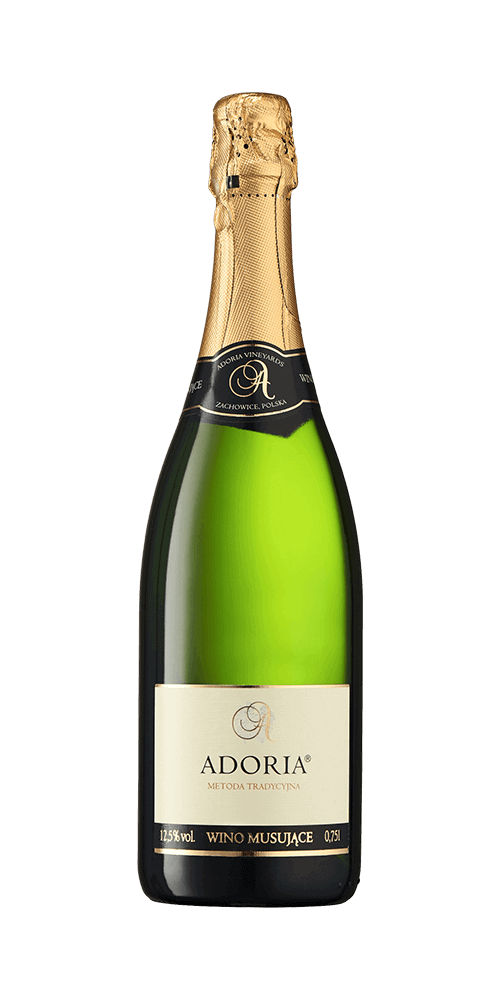 It is produced using the traditional champagne method, aging in bottles for 9 months and undergoing a second fermentation. Because of this method, the liquor is enriched with natural carbon dioxide, thanks to which we obtain extremely fine and delicate gas bubbles, gently hitting the palate and subtly stimulating the taste buds.
Adoria sparkling is a perfect match to celebrate the most important events, it is also a perfect drink to enrich a regular weekday with an extraordinary taste experience.
We recommend with: aperitif. Perfect as an appetizer support – it likes the company of fish, seafood, salads, white meat (cold) and delicate pâtés and vegetables – in particular asparagus.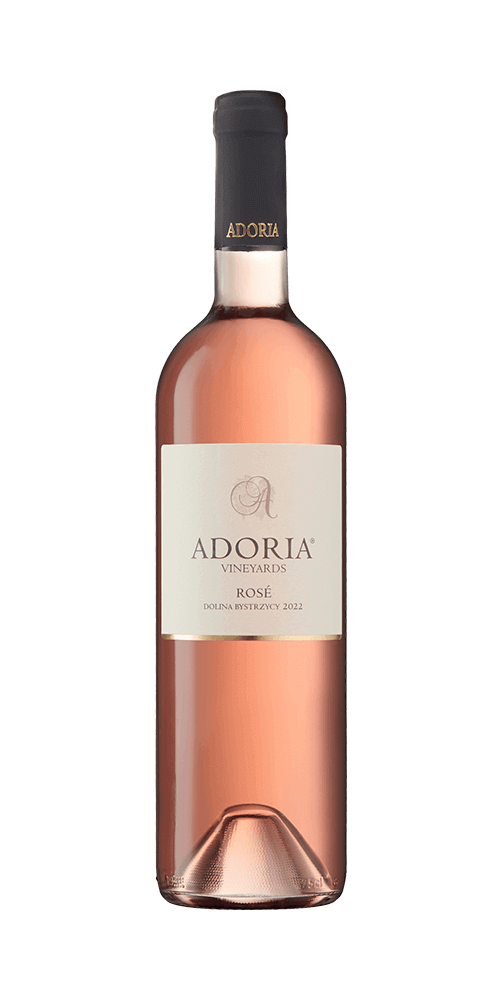 It is a fresh, semi-dry wine produced from the Pinot Noir grape. Maceration on the skin lasts shorter than in the case of red wine – hence the unique color.
Distinctly fruity wine with a fresh taste of wild strawberry, watermelon and cherry. Perfect for warm days. Lightweight construction. Well balanced on the palate with medium acidity.
We recommend with: aperitif, desserts.