HOW DID WE CREATE OUR VINEYARD?
Polish Wine - from idea to implementation
Adoria Vineyard is run by its owner, Mike Whitney, and a group of associates. Mike was born among California's vineyards and subsequently moved together with his family to the state of Washington– during this time Washington's vineyards were beginning to challenge Californians for the title of America's best vineyards. In 1995 he settled in Poland. His ambition was to combine the love for wine and knowledge about it with the ideal conditions of south-western Poland. That is why he created the Adoria Vineyard.
Through careful planning, research and hard work, we grow three of the four main grape varieties in our vineyard: Pinot Noir, Chardonnay and Riesling. These three species, together with the Bacchus variety – an excellent local variety that we found in the vineyards around Dresden, form the basis of our plantation and what you will find in a glass of wine from our vineyard.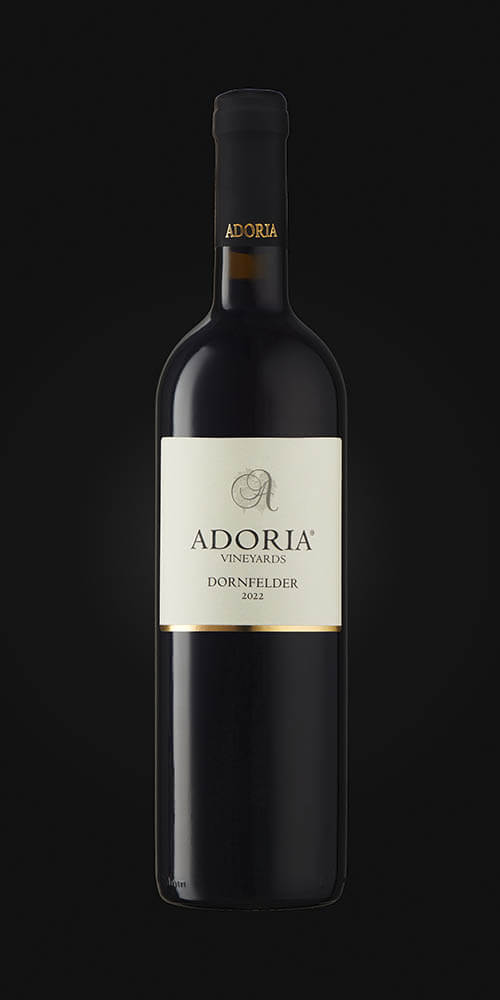 Winogrona tego szczepu, z których produkujemy nasze wino pochodzą z plantacji Janusza Terleckiego w Zachowicach.
Idealne do czerwonego mięsa, gęsi, kaczki oraz pasztetów.
Zadzwoń do naszego specjalisty i uzyskaj szczegółowe informacje:

"Who would have thought wine in Poland?
And they're fantastic wines!"
Mike Botwin - PROFESSOR AT CALIFORNIA STATE UNIVERSITY
CHAIRMAN OF THE AMERICAN WINE SOCIETY SAN LUIS OBISPO
What is unique about Adoria?
We are open to our guests all year. Get to know this charming place on the map of Lower Silesia. Check out our history. See how establishing a vineyard became our mission and how we achieved it.
We periodically organize events in our vineyard, such as guided tours of the vineyard combined with tasting, educational events, and the opportunity to take part in the grape harvest for wine lovers!
Over the last few years, Polish wine has gained popularity among both wine lovers and connoisseurs and can now be found in New York, London and Tokyo. The increase in wine production and export as well as numerous awards and distinctions won by our wines at international wine competitions prove their growing importance on the global market. Polish wine, which was once little known outside the country, is now gaining more and more popularity internationally. More and more consumers appreciate the high quality and unique flavors of Polish wines, which makes the Polish winery becoming more and more competitive on the global market.
Poland's leading wine brand
Adoria is a brand that has gained recognition both in Poland and abroad, thanks to its high-quality wines. Adoria offers a wide selection of wines, from delicate whites to expressive reds, meeting the expectations of even the most demanding wine lovers. Adoria is distinguished not only by its excellent taste, but also by its attention to traditions. Adoria wines are extremely attractive to lovers of authentic wine experiences.
Unique features of Polish wines
Polish wine is distinguished by unusual features that make it a unique proposition on the global wine market. The varied climate and soil variety in Poland contribute to the creation of wines with various flavors and aromas. From fresh and fruity white wines to red wines full of character, Polish wines offer a wide range of taste sensations. These unique features make Polish wines gain recognition and interest all over the world.
The future of Polish wines on the international arena
The future of Polish wines on the international arena seems very promising. The growing interest in Polish wines, their growing popularity and recognition at international wine competitions indicate a positive trend in the development of Polish wineries in throughout the world. Polish wineries are becoming more and more competitive, offering high quality and unique flavors that attract the attention of consumers from different countries. Fortunately, or unfortunately climate change is having a very positive impact on us.
Our wines are recognized among industry experts. See what awards we have received.











Vin polonaise, ポーランドワイン , polskt vin, Vino polacco, Polské víno, Poolse wijn.